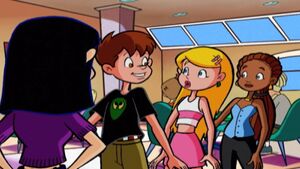 Wag the Witch is the 13th episode of Sabrina the Animated Series.
Summary
"Sabrina competes with Gem for office of Class President. They play dirty until Gem accuses her of being weird."
Trivia
Goof: When Zelda and Sabrina are having their conversation on the couch, she says "And that makes you like totally special." in Hilda's tone.