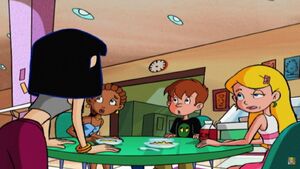 Upside Down Town is the 23rd episode of Sabrina the Animated Series.
Summary
Sabrina uses a little dash of mojo to win a bake off contest against Gem. Unfortunately whoever eats her upside down cake has their personality reversed. Sabrina has to find an antidote before Greendale is ruined!
Trivia
The episode's title and plot is a take on the phrase "upside down".