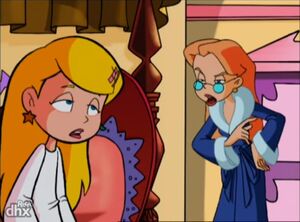 Boy Meets Bike is the 22nd episode of Sabrina the Animated Series.
Summary
Sabrina makes a dream-bike for Harvey, so he can beat the bully Slugloafe. Unfortunately the bike, Sheba, takes on a life of it's own with the intention of winning no matter what. Sabrina must stop the bike before it harms Harvey.
Trivia
The episode's title is a take on the ABC sitcom, Boy Meets World.